The most romantic table in Lake Tahoe
Table #4 is one of the best places to kiss in Northern California
36 Hours in South Lake Tahoe
The New York Times by Finn Olaf Jones
Finding Cafe Fiore is half the fun, as the restaurant is a tiny alpine gingerbread cabin hidden in one of South Lake Tahoe's snowy back lanes. Make a reservation and leave your "Godfather II" jokes behind as you are seated at one of the restaurant's seven coveted tables. The chef, Gilberto Ramos, has spent the last two decades building up a loyal following with refined yet post-ski-worthy dishes such as fresh lobster over fettuccine, veal scaloppine with wild mushroom or the house special, scallops and other fresh seafood sautéed in lemon and wine and tossed with linguine. Dinner for two with wine is around $100.
Lake Tahoe Travel Guide
Frommers by Garth Mueller
Cafe Fiore is an intimate, seven-table cabin with a quaint, romantic vibe offering upscale Italian fare complemented by a phenomenal wine list, mostly offerings from California and Italy. Standout dishes include eggplant crepes stuffed with smoked salmon; filet mignon medallions with green peppercorn cream sauce; and the spaghetti with Italian sausage, prosciutto, tomatoes, and spinach. For dessert, the homemade white chocolate ice cream garnished with blueberries and strawberries is rich and heavenly. In the summer, a few extra tables on the patio open up, but always call ahead for reservations.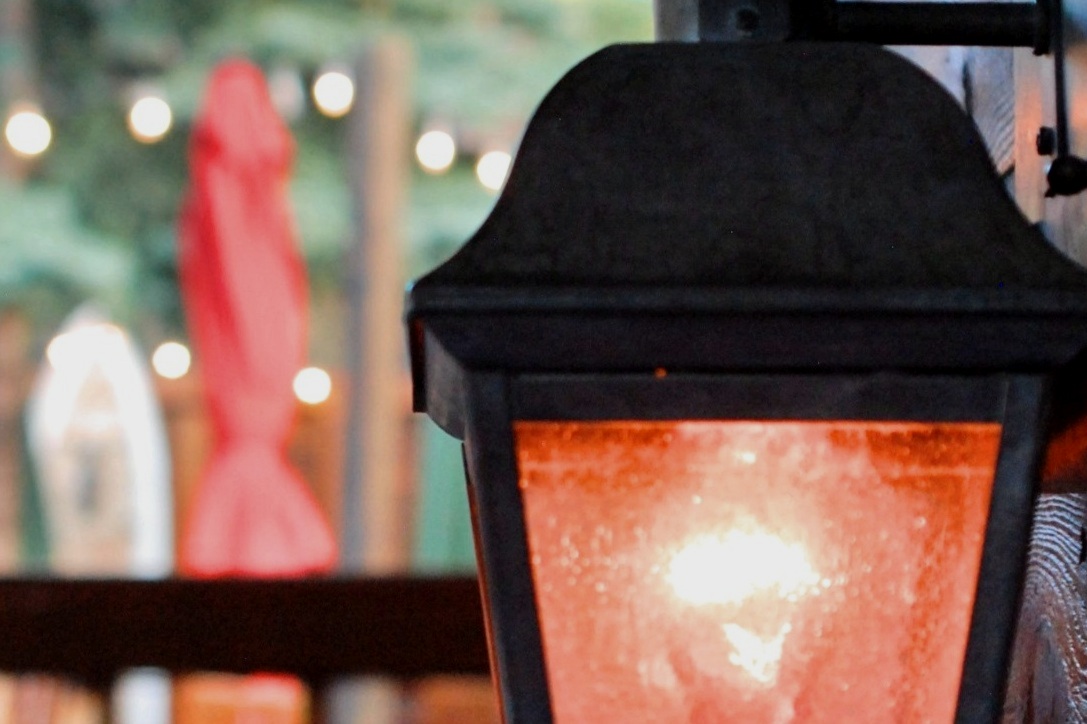 A tiny alpine gingerbread cabin
hidden in one of South Lake Tahoe's snowy back lanes.
Most Romantic Table
Quiet. Private. Intimate. Cafe Fiore's Table 4 is a find in South Lake Tahoe. Set by a bay window, this table in its alpine cabin setting is the star of the candlelit seven-table dining room. Opened in 1986, Cafe Fiore Ristorante Italiano is one of the most popular restaurants in South Lake Tahoe, even featured in "The Best Places to Kiss in Northern California: A Romantic Travel Guide." Chef Gilberto Ramos' menu features tasty yet unexpected pasta dishes such as Linguine Alla Toscana and Cappellini Bocconcini. The wine list may be the best in the South Lake Tahoe area, having been recognized repeatedly by Wine Spectator with an "Award of Excellence." Reservations fill up months in advance, so plan accordingly.
The Best Places To Kiss In Northern California
A glowing mention in Kate Chynoweth's novel "The Best Places to Kiss in Northern California: A Romantic Travel Guide,"
Critic Reviews: Lonely Planet
Serving upscale Italian without pretension, this tiny romantic eatery pairs succulent pasta, seafood and meats with an award-winning 300-vintage wine list. Swoon over the veal scaloppine, homemade white-chocolate ice cream and near-perfect garlic bread. With only seven tables (a baker's dozen in summer when the candlelit outdoor patio opens), reservations are essential.
5 Romantic Things to Do in Tahoe This Weekend
7x7 by Christina Nelleman
Cafe Fiore has made a name for itself as one of the best places to steal a kiss in Northern California. With only seven tables in the entire café, it's a very intimate place to have a romantic dinner. Their menu includes Italian dishes such as Bruschetta Siciliana, Aragosta Melodia and homemade ice cream that can be shared with one spoon. Choose your favorite bubbly from Fiore's significant wine selection and clink glasses.
An intimate seven table cabin
quaint romantic vibe, upscale Italian and a phenomenal wine list.