A fine Italian experience
Eggplant Crepes
A hallmark creation by Chef Gilberto Ramos.
Summer is here
In South Lake Tahoe we look forward to two seasons: winter and summer.
Be my lobster
At Cafe Fiore, every meal is a perfect time for lobsters.
Authentic Italian cuisine
Served with a dash of rustic and romance.
Each plate served at a Cafe Fiore table is carefully handcrafted and flavored with the freshest ingredients from Chef Gilberto's kitchen. Even the spices are fresh.
Frequent and long-time guests know how to call ahead and request for "special plates" not advertised on the menu.
For a "tiny cabin in the woods" Cafe Fiore offers a well-curated and extensive wine list. Guests choose to pair each course with classic Italian wine pairings by the glass or choose a bottle from popular wine making regions including Sonoma (Pinot Noir), Napa Valley (Merlot), Veneto (Valpolicella), Tuscany (Chianti and Sangiovese) and Piedmont (Barolo, Moscato D'Asti and Dolcetto).
A TAVOLA NON SI INVECCHIA
Gather good friends who fuel your passion.
Critic Reviews
"Finding Cafe Fiore is half the fun, as the restaurant is a tiny alpine gingerbread cabin hidden in one of South Lake Tahoe's snowy back lanes. Make a reservation and leave your "Godfather II" jokes behind as you are seated at one of the restaurant's seven coveted tables. The chef, Gilberto Ramos, has spent the last two decades building up a loyal following with refined yet post-ski-worthy dishes such as fresh lobster over fettuccine, veal scaloppine with wild mushroom or the house special, scallops and other fresh seafood sautéed in lemon and wine and tossed with linguine. Dinner for two with wine is around $100."
"Nice atmosphere and fine dining with creative traditional and contemporary Italian cuisine. A small romantic atmosphere. Book ahead- there are only 7 tables. Candles glimmer at each of the window side tables arranged in the cozy wood paneled dining room. In the summer, tables are set up outside. Desserts are out of this world, especially the homemade white chocolate ice cream."
— San Jose Mercury News
"An intimate but popular restaurant where 60% of the diners return often and are never disappointed. The friendly service and atmosphere contribute to the experience, but it is the food and extensive wine list, with over 350 different wines, that keeps people coming back for more of their favorites. Scallopine ala Piccata (veal scallopini dipped in parmesan cheese and egg batter, finished with zucchini and lemon butter caper sauce), Bistecca alla Fiorentina (Medallions of fillet mignon sautéed with garlic, julienne roasted bell pepper, sun-dried tomatoes, pine nuts, fresh basil & white wine).
Many other mouth-watering Italian selections are available, like ten different pasta dishes, three chicken entrees, pork, beef and veal. All entrees are served with a salad or soup. Don't skip the Tiramisu or white chocolate ice cream for dessert.
The restaurant received the 2003 wine Spectator Award of Excellence, and the Eggplant Crepes were written up in Gourmet Magazine. Nick E. Ashmore, an architect, bought the restaurant in 1986 and it is evident as to his architectural abilities in the decor. Wine bottles are tastefully displayed around the perimeter of the restaurant, half curtains at the windows, white tablecloths and burgundy napkins set the mood for a quiet, relaxing, delicious dining experience."
— Sierra Sage News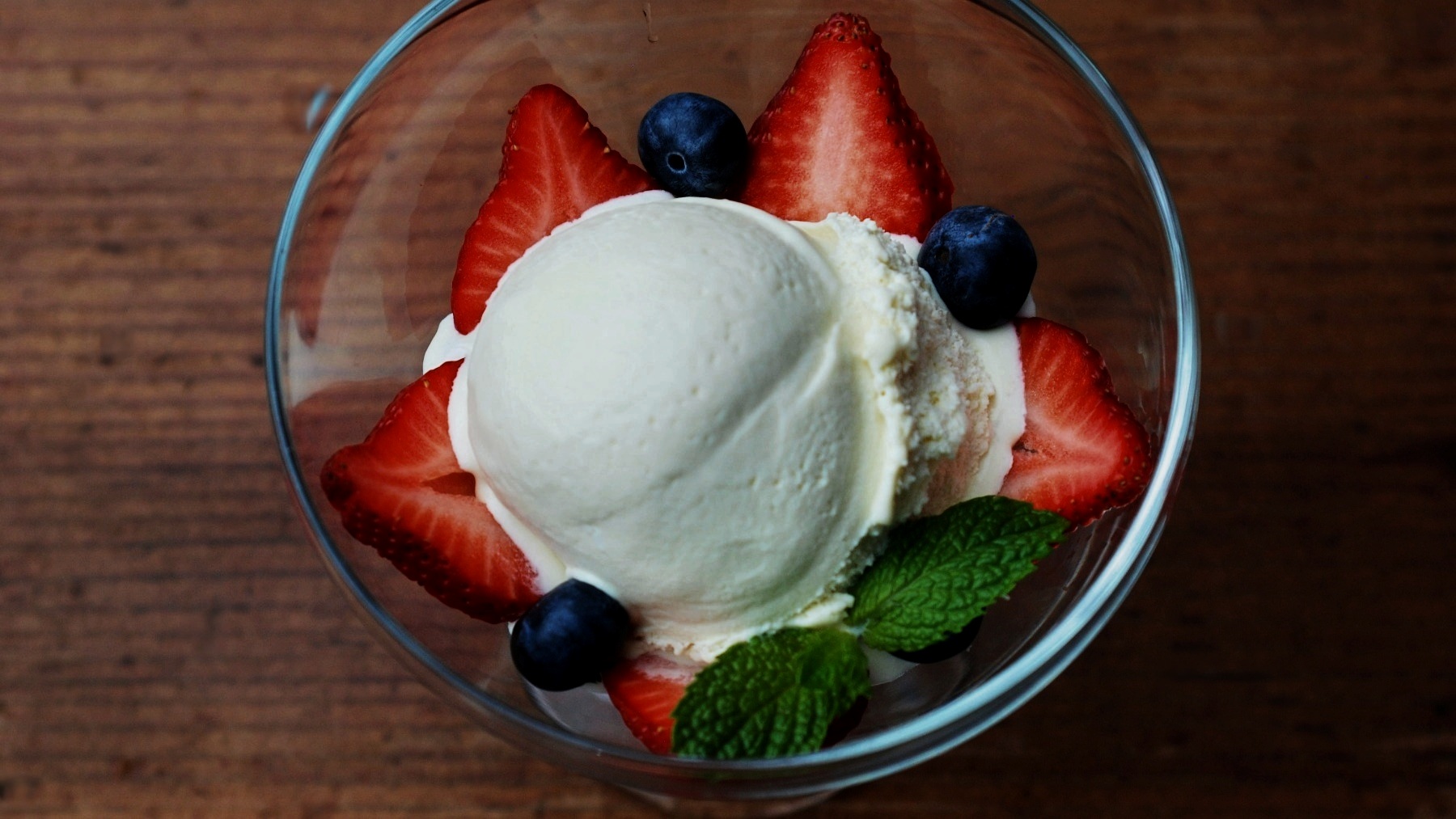 Nick Ashmore, Owner
Chef Gilberto Ramos